Reading Time: 2 minutes


We usually use browser like Chrome to connect LightSail by SSH because we don't need any software, but in some cases we need to connect by SSH software, don't we?
This article shows how to connect from JuiceSSH on Chromebook!


As you might know this is JuiceSSH on Google Play.
JuiceSSH - SSH Client - Apps on Google Play
The #1 SSH client for Android.


First let's download private key from LightSail maintenance page.
Click instance.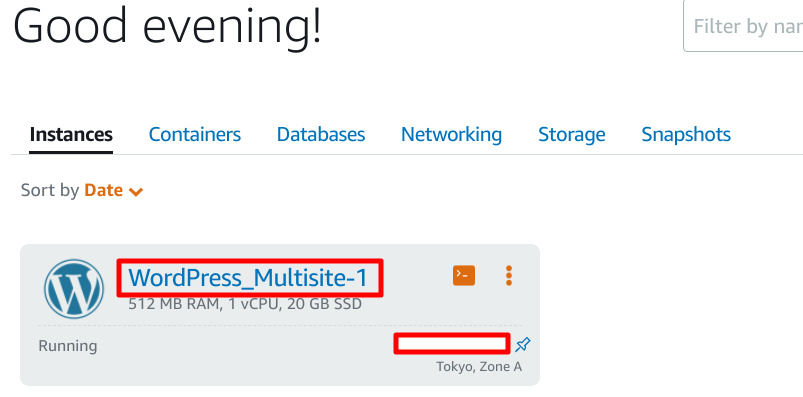 You click Account page to download private key.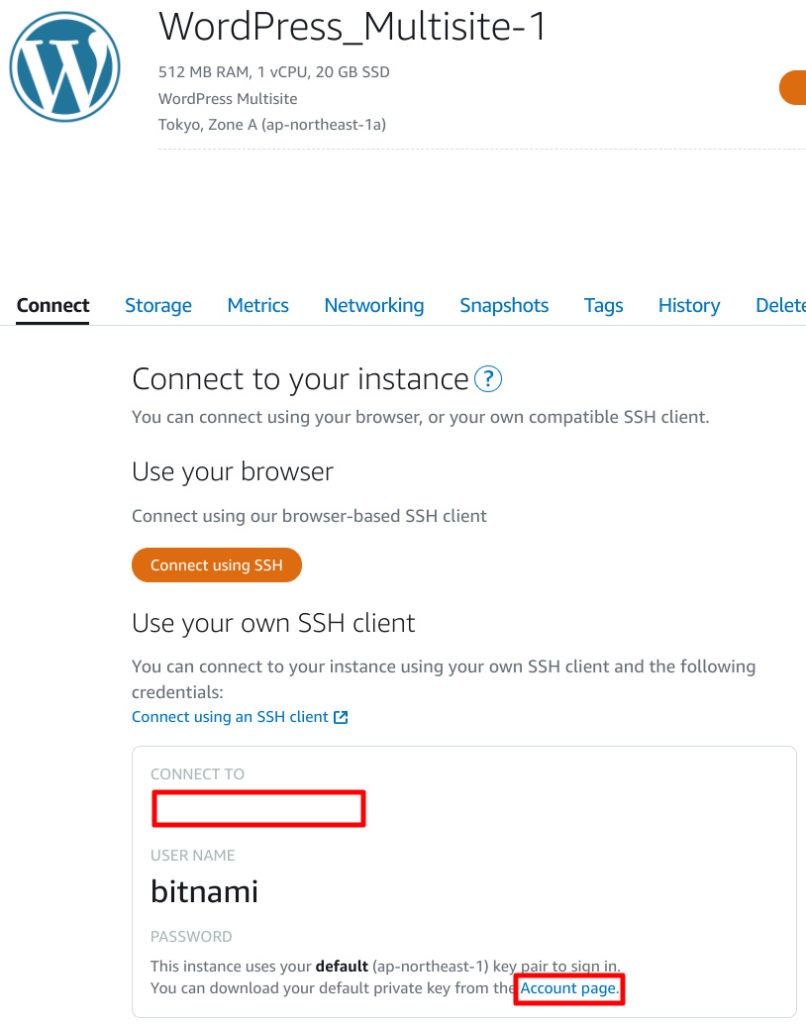 You can download each private key which links region.
My instance is in Tokyo so I downloaded one of Tokyo.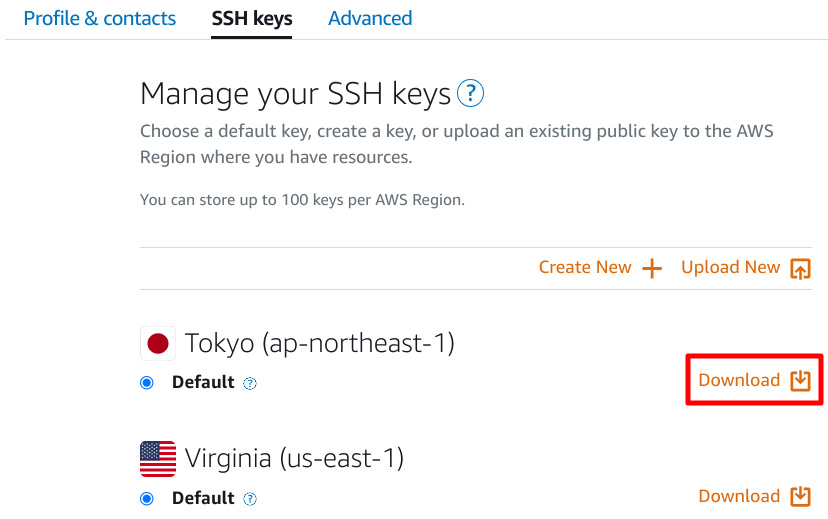 Next is to import private key to JuiceSSH.
Move to Manage Connections.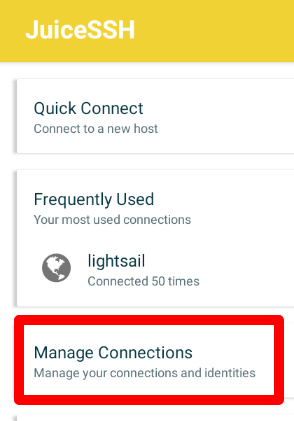 Click Identities.


Import private key by selecting Private Key.



If you select IMPORT you should see file selection dialog then please select your private key which you downloaded just before.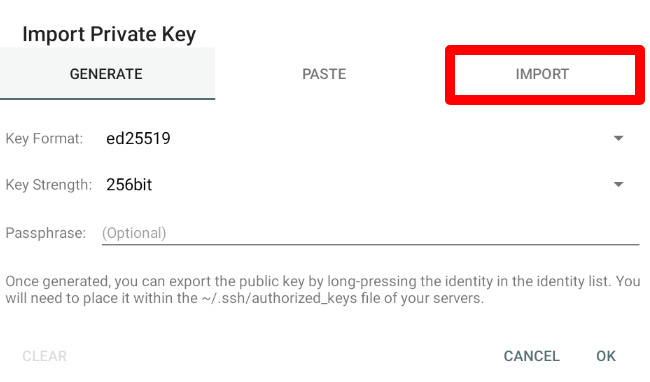 After that you should be able to connect SSH by JuiceSSH!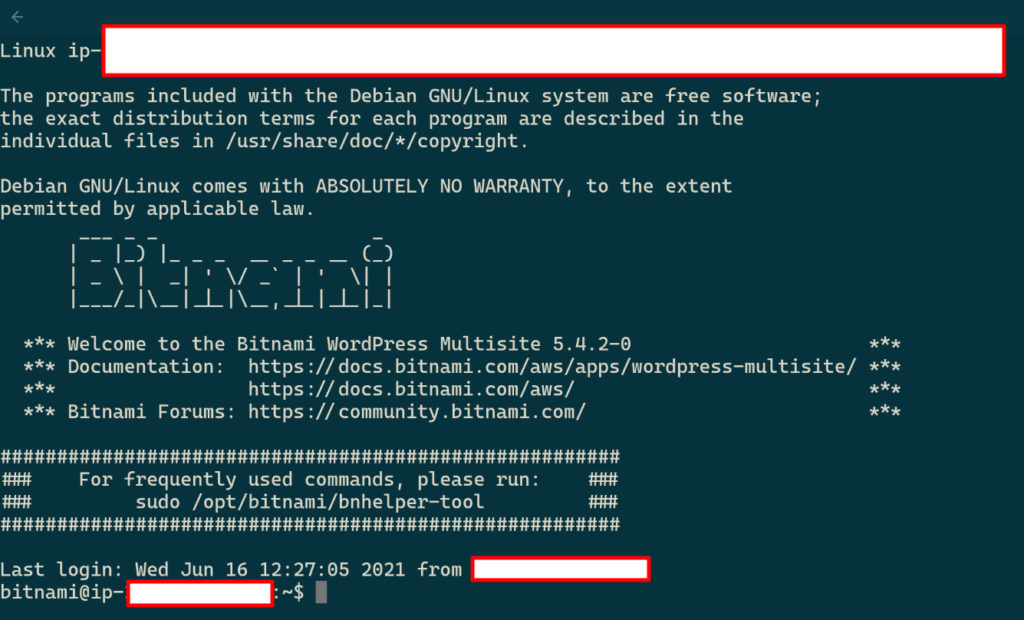 Conclusion
How was it?
This will help you for convenient AWS life!