Reading Time:
3
minutes

Do you want to know how to install Matomo Analytics in WordPress?
You can find how to do it after reading this post!
Very easy, very powerful!

What is Matomo Analytics?
In the article below, 5 access analysis tools were introduced as rivals of Google Analytics.
Matomo Analytics is top of them.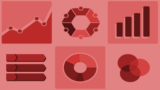 Top 5 open source alternatives to Google Analytics
Thesefiveversatilewebanalyticstoolsprovidevaluableinsightsonyourcustomersandsitevisitorswhilekeepingyouincontrol.
What's different from Google Analytics?
Let's talk about architectural difference between Google Analytics and Matomo Analytics.


Google Analytics stores access analysis data on Google's servers.
Strictly speaking, the site visitor's browser is transferring data directly to Google.
Therefore, you can deploy without modifying your database on the site server.
On the other hand, analysis data management is not possible.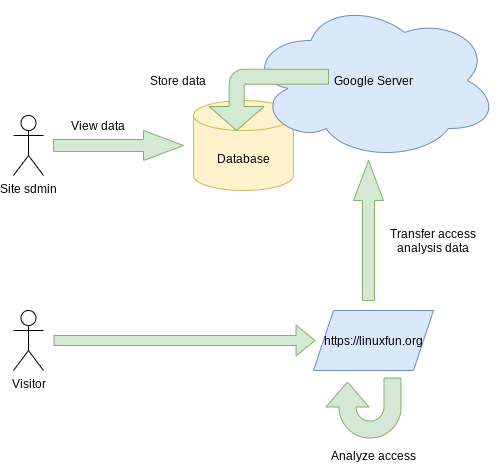 Matomo Analytics stores data in the server.
Therefore, it needs knowledge and skill to deploy and manage.
But it has advantages that you can handle all data as you want.
– ex: You can delete data if you want to discontinue your service and server.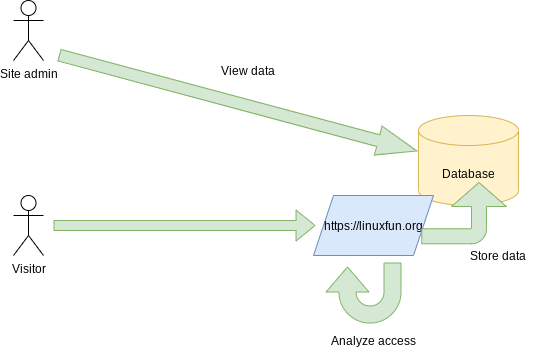 Let me summarize pros and cons of both.
| | | |
| --- | --- | --- |
| Tool | Pros | Cons |
| Google Analytics | No effort needed to start | Data management is not possible |
| Matomo Analytics | Data can be handled by yourself | Needs to have knowledge/skill to manage |
Install
To install, go to the new plug-in addition page in WordPress administration page,
– This screen shot is as of multisite.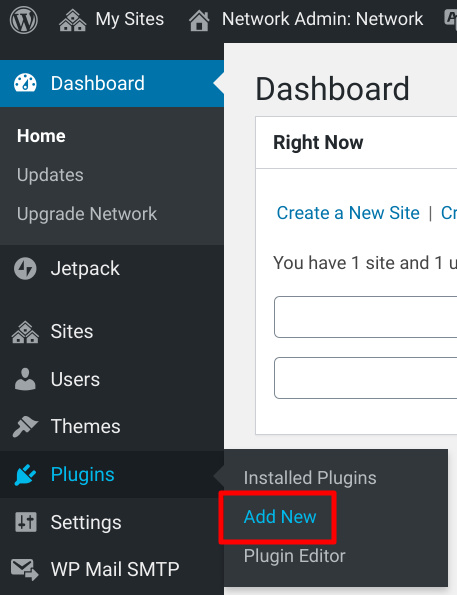 If you search with "Matomo", you can easily find plugin that we are going to install.
On the screen below, it is already installed, so it is displayed as active.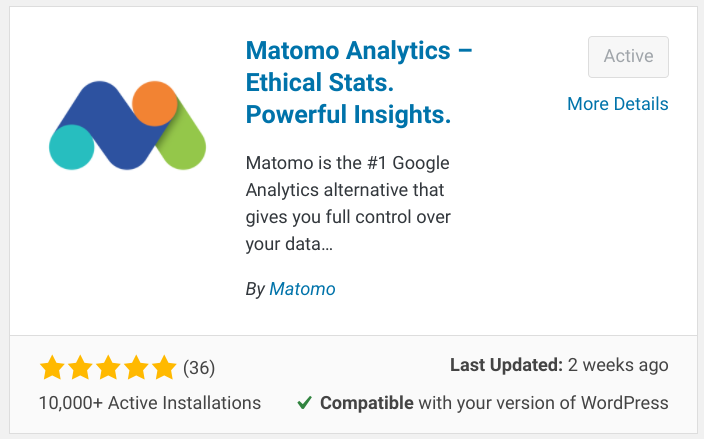 Once installed, activate it.



When enabled, "Matomo Analytics" has been added, enable tracking.


Access analysis by Matomo Analytics should work so far.
If you check the source code of the site, the code of the matomo is inserted as follows.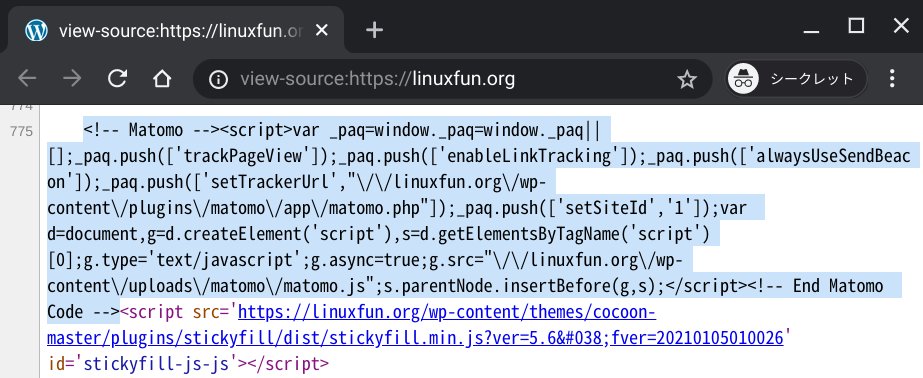 Please be noted that if configuration is default, your access as WordPress admin is also recorded even if you want to exclude.
To suppress this, change the following settings:


First, go to Exclusions,
Please check "Administrator" checkbox.



In addition, the currency is the first US dollar, so let's change it to your currency.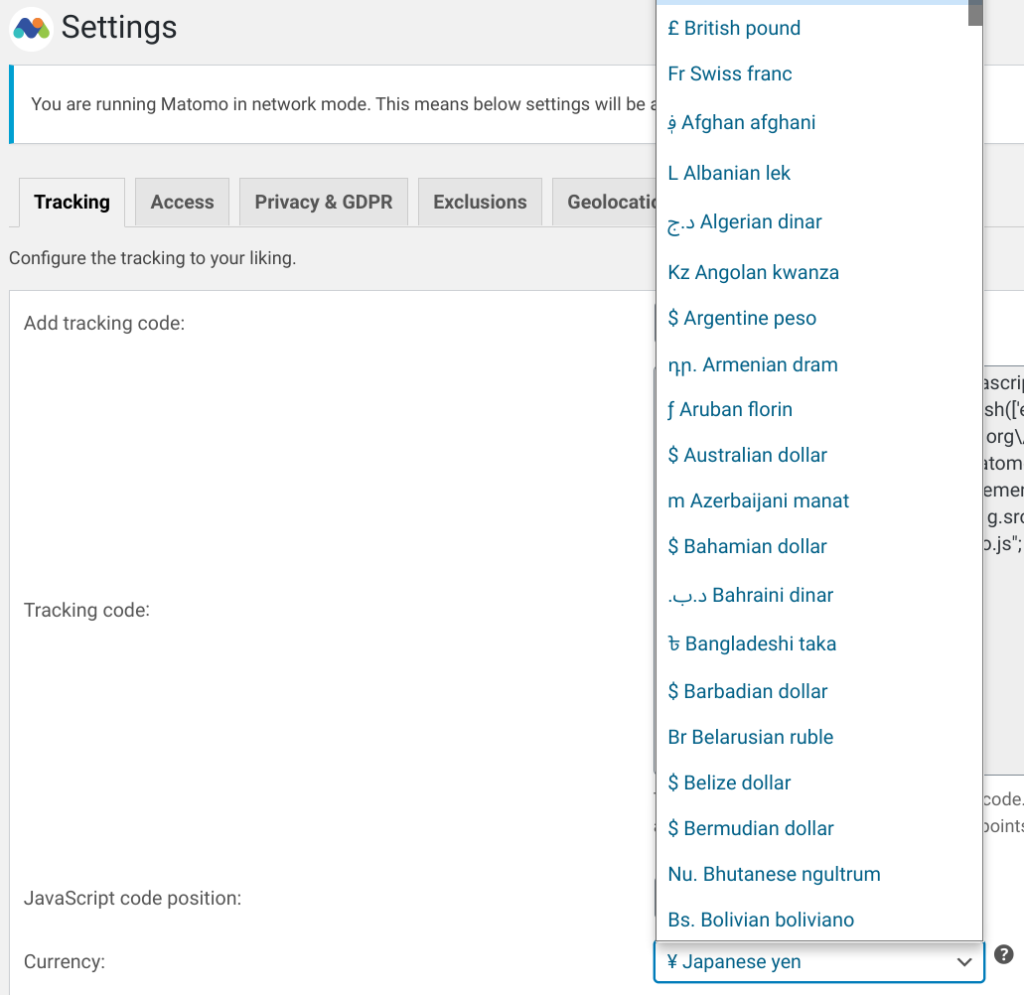 That's it for analyzing user's access.
I would recommend to add to your privacy policy in your web site that "this site uses Matomo Analytics to analyze access and improve".
You may refer my site one.


Let's go to Matomo Analytics dashboard.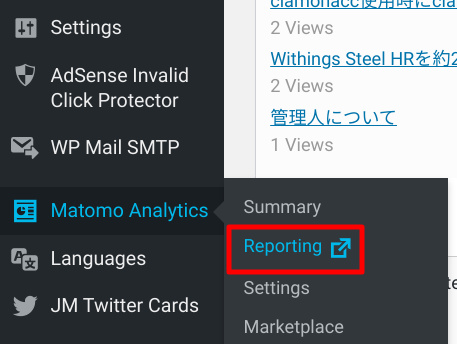 You can see a dashboard like this!

Conclusion
How was it?
We put it in unexpectedly easily, didn't we?
I'll use it for a while to see if it is useful for me!