Reading Time:
4
minutes


I bought a GTRACING gaming chair for working from home.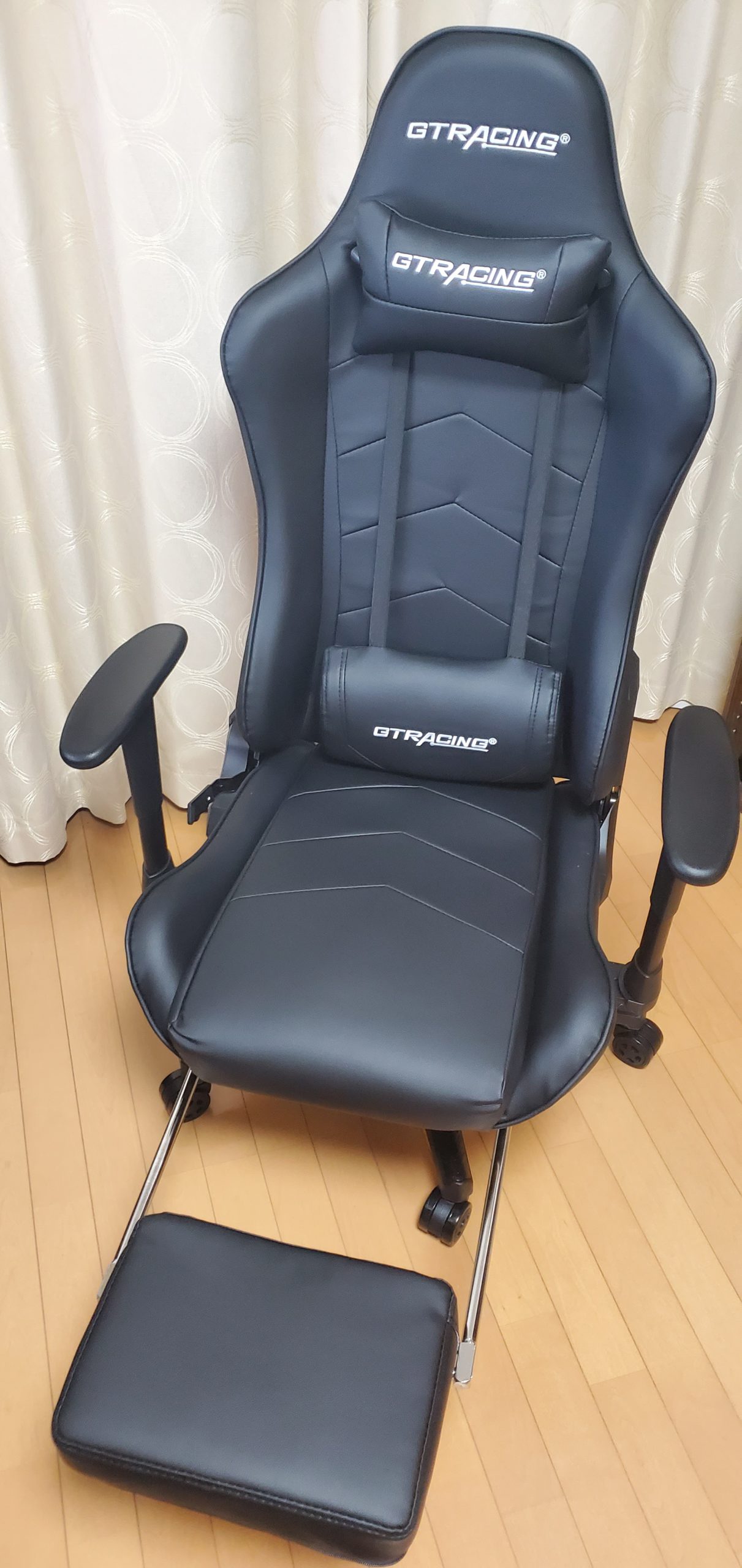 I want a proper chair for working from home.
Is there anything affordable in the 200 USD?
I want reclining mechanism and ottomans for siesta.
If you think about it, this article is good to you!
If you want to see the product quickly, click here -> Amazon Link (without ottoman model)
Why GTRACING?
I knew that GTRACING, the gaming chair, was on sale.


It is 23,800 JPY on Amazon.
Now there was a coupon with a discount of 4,000 yen, so I could buy by 20,000 JPY.


The reasons for choosing this product are largely as follows.
Affordable price
  High end chair is between 50000 and 100000 JPY, too expensive!
  20000 JPY is good price!
With reclining ottoman
  It's nice to be able to lie down and sleep when I want to relax.
  It is not easy to have an ottoman that I can buy at this price range.
Seems to be reliable
  This is made in China, but review contents in Amazon look acceptable.


There is a rumor that it is a copycat of AKRacing, but I don't mind.
AKRacing is over 50000 JPY, so it is a luxury item from my point of life.
Delivered
I ordered it on January 6th, it arrived on January 16th.
– This chair is popular among Japanese.
The body weight is about 24 kg, and I also had a hard time carrying to second floor which has my working room.
I brought it to my work room, and now it's time to assemble.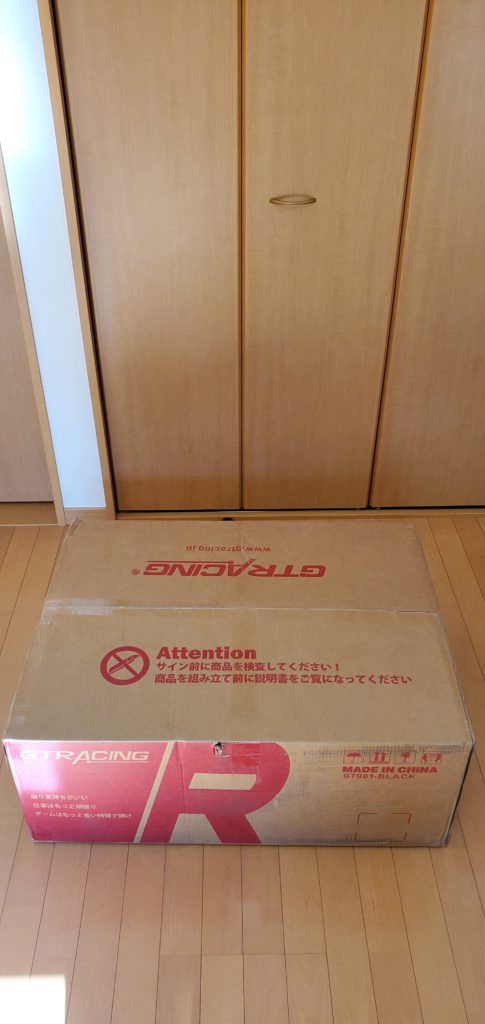 This is photo taken from side of box.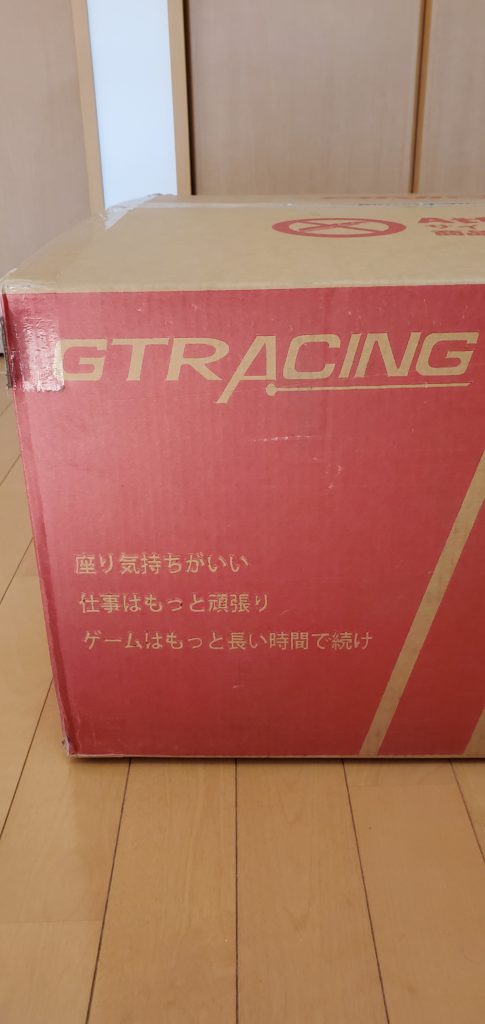 Assembled
Well, unpacking.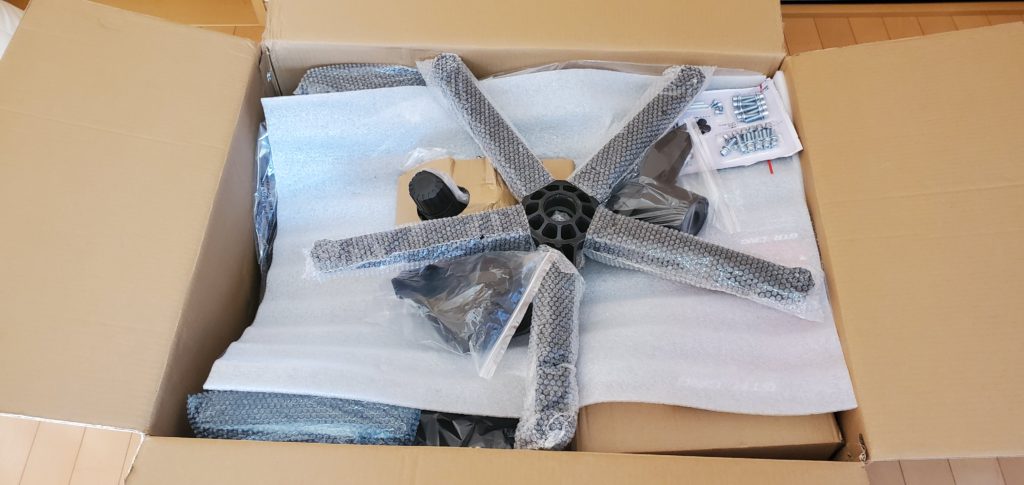 The instructions are in Japanese, so we don't need to worry.
There is also a spare screw, so you can rest assured. It's nice to have a safety grove!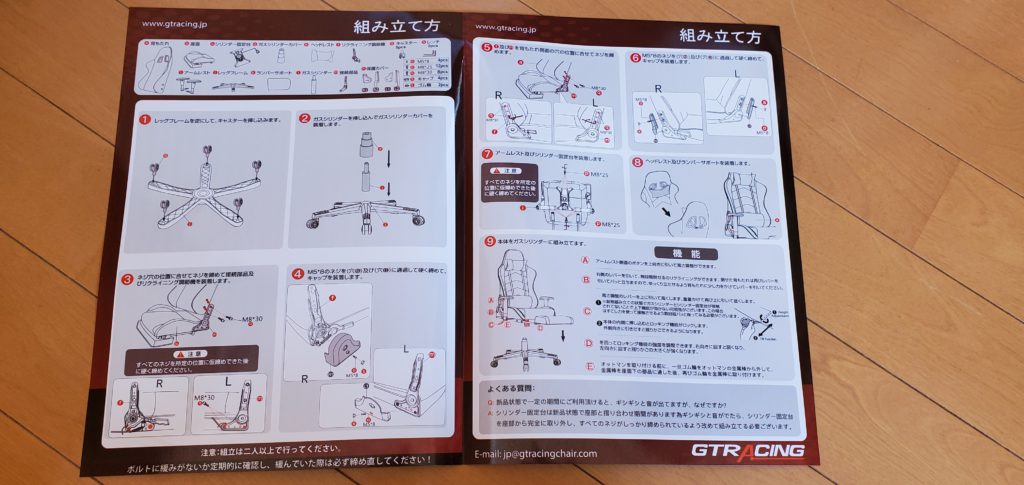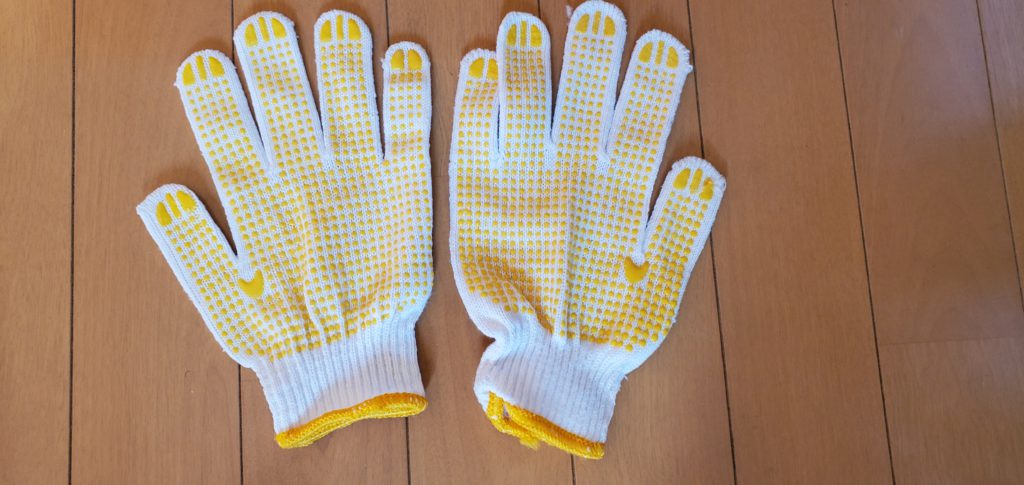 I assembled it by myself, but it is better to assemble it by two people.
– 2 men are good, but 1 man 1 woman is OK.
It was very difficult to joint the backrest and the seat surface, and the seat and the legs.

It took about 50 minutes to complete.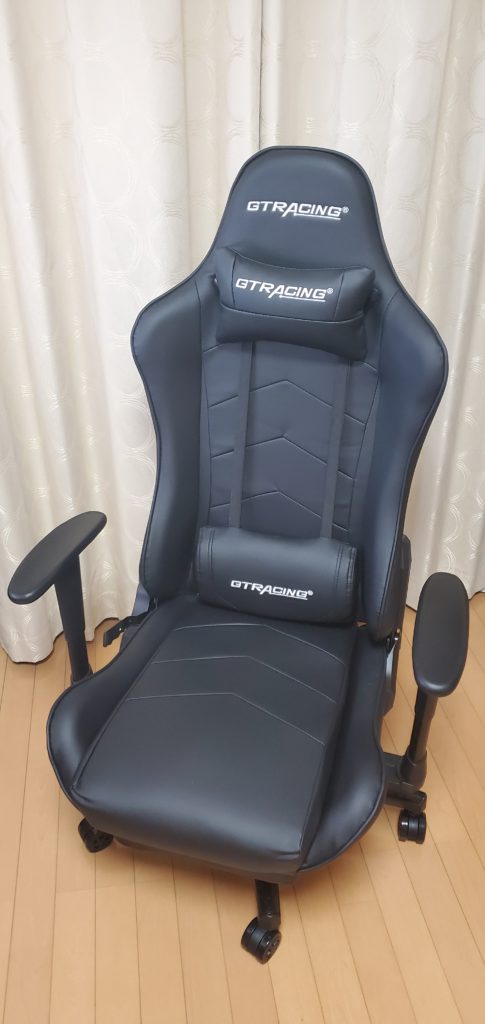 How was it?
It has an ottoman.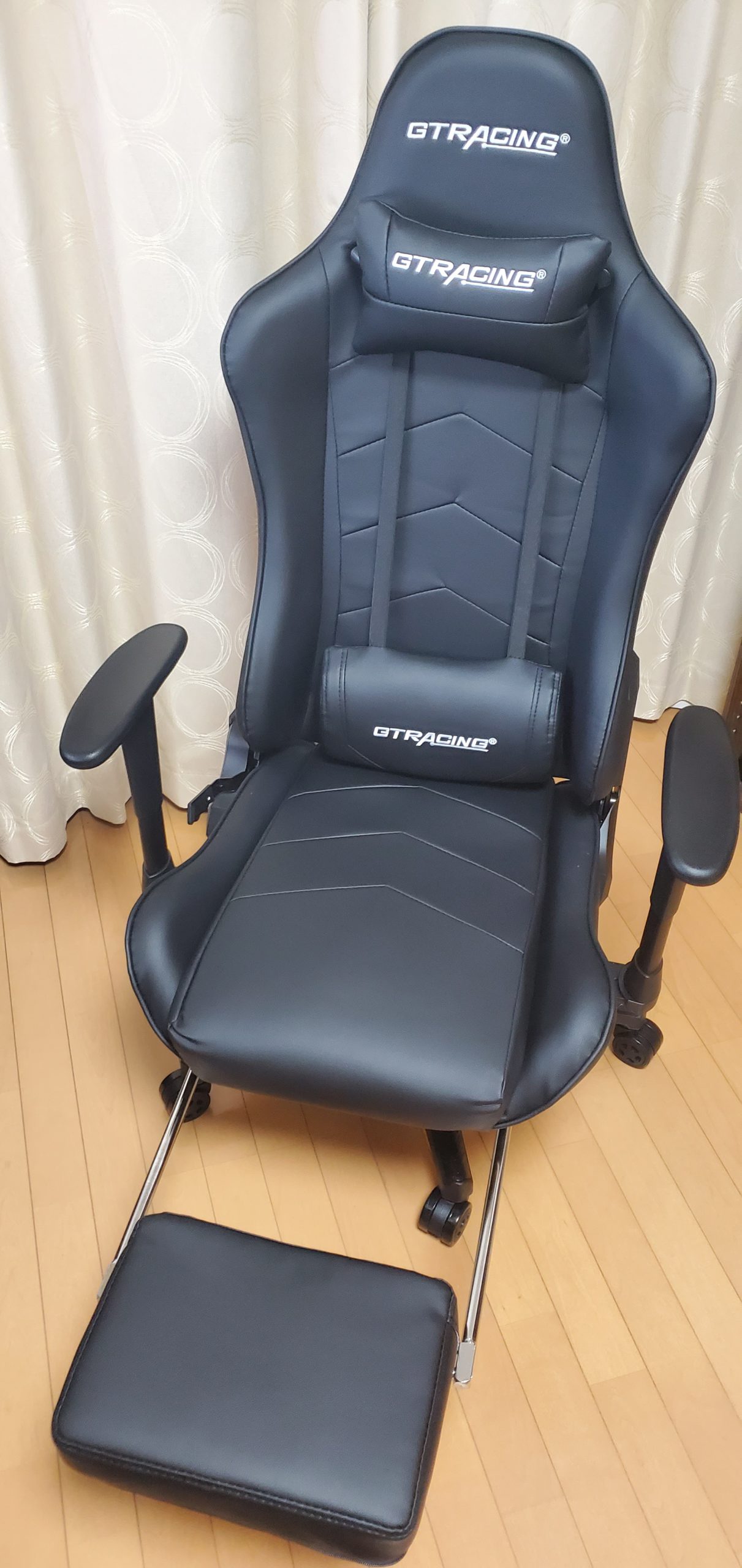 Reclining can be knocked down quite a lot.
It is also possible to lie down almost directly.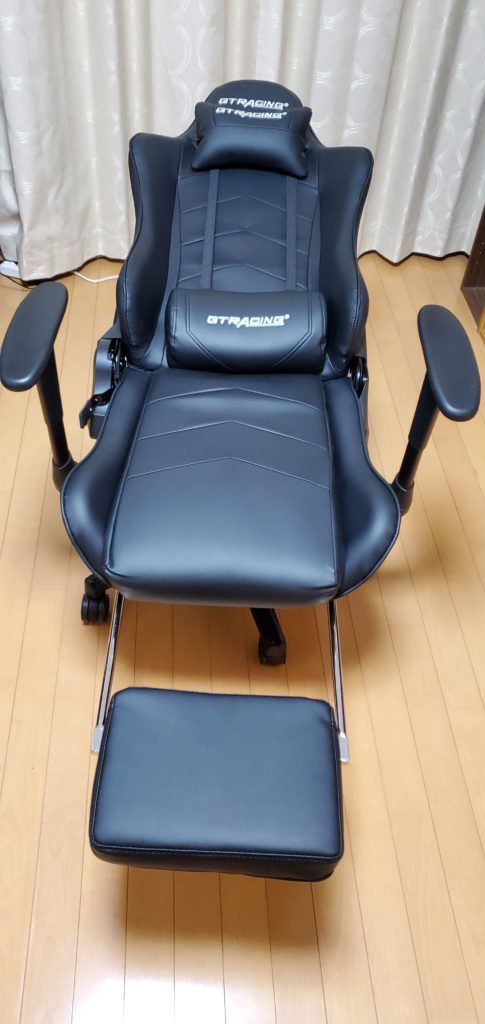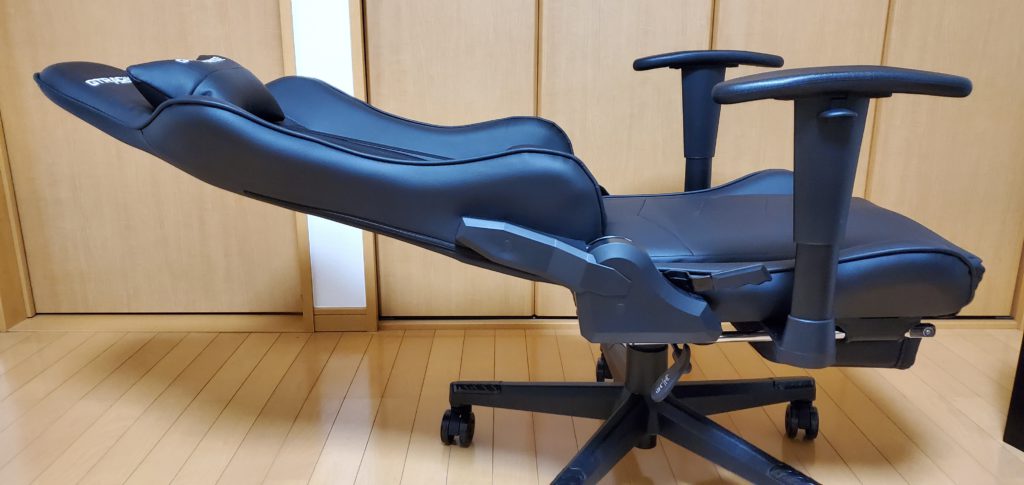 Pros and Cons
About 2 weeks have passed since I bought it.

Pros
 - Reclining ottoman allows you to relax in rest time
 - Since the backrest is almost vertical, you can sit in a good posture
 - Both seat and armrest can be adjusted in height, so it can be adjusted to the desk


My job is software engineering, and since I work from home, I connect to a VPN, so it is easy to get a few minutes to 15 minutes of free time at the following times.
– Compiling and building.
– Performing automated tests
– Checking out repositories, download them to local PC.
– Checking in files.
– Participating boring meetings.
With Kindle Paperwhite at hand, I can read books quickly in these skimmer hours.
I can lie on chair when I want to take rests with ottoman.


In addition, the backrest is almost vertical, so I am forced to stretch my back when sitting.
It makes me healthy avoiding backache.


Cons
 - Some parts are made by cheap materials.
 - If you sit for a long time, my buttocks will hurt a little.
 - At the beginning of use, there is a jagged sound every time when moving.


If you look at the photo that is shown earlier, you can see that the cover of the hinge connecting the backrest and the seat surface is cheesy with a plastic texture.
The same feeling is for legs as well, which is no good for luxury chairs.
Well, it is 20000 JPY, so I need to be convinced about it.


The seat is not hard at all, but when I sit for a long time, my buttocks hurt a little.
However, if it hurts, I can think "I worked for a long time" and refresh such as stretching and take a break in the living room.
However, I will buy a suitable cushion in NITORI which is famous furniture shop in Japan next weekend and use it.


Finally, I'm a little bothered about annoying sound.
Conclusion
How was it?
I think that it will work well as a chair of 20000 JPY.
If you are interested in this chair you can buy on Amazon.
– Be careful if you want ottoman and if ottoman model is in stock.