A few months ago Nextcloud Hub was annouced and Nextcloud Mail as well.
This post is what I introduced Nextcloud Mail.


As you can see below I use totally 3 accounts.
– Gmail
– Yahoo Japan
– Outlook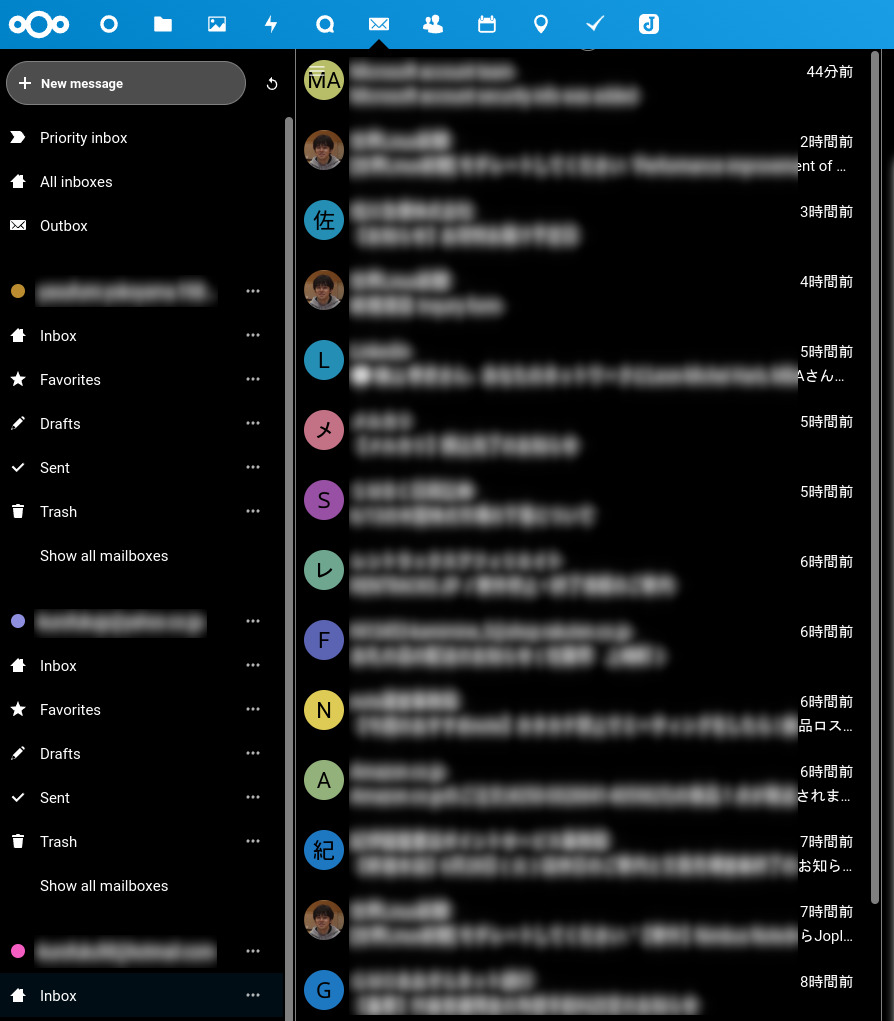 What is Nextcloud Mail?
Needless to say Nextcloud Mail is
Mailer application which can manage multiple mail accounts


As you can see in description of Nextcloud Mail application you can add Gmail, Yahoo, Outlook or other mail clients's accounts as well as your own mail server.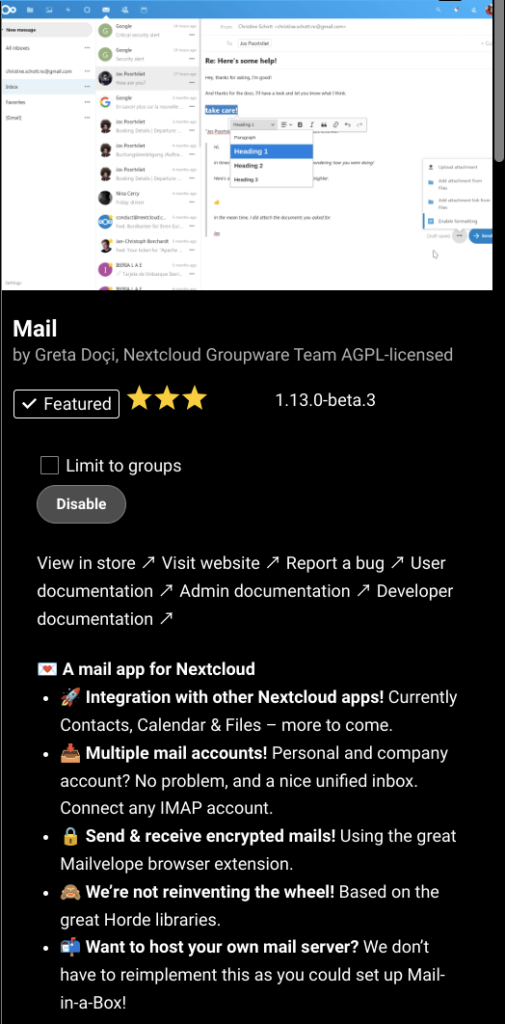 This post shows how to setup Nextcloud Mail.
Install application
As usual please go to Apps by administrator's account.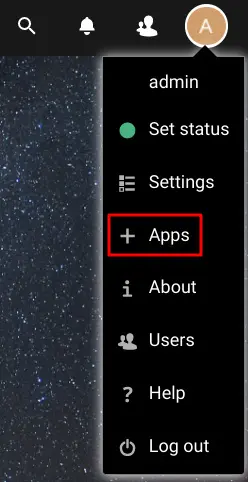 You can find in Social & communication.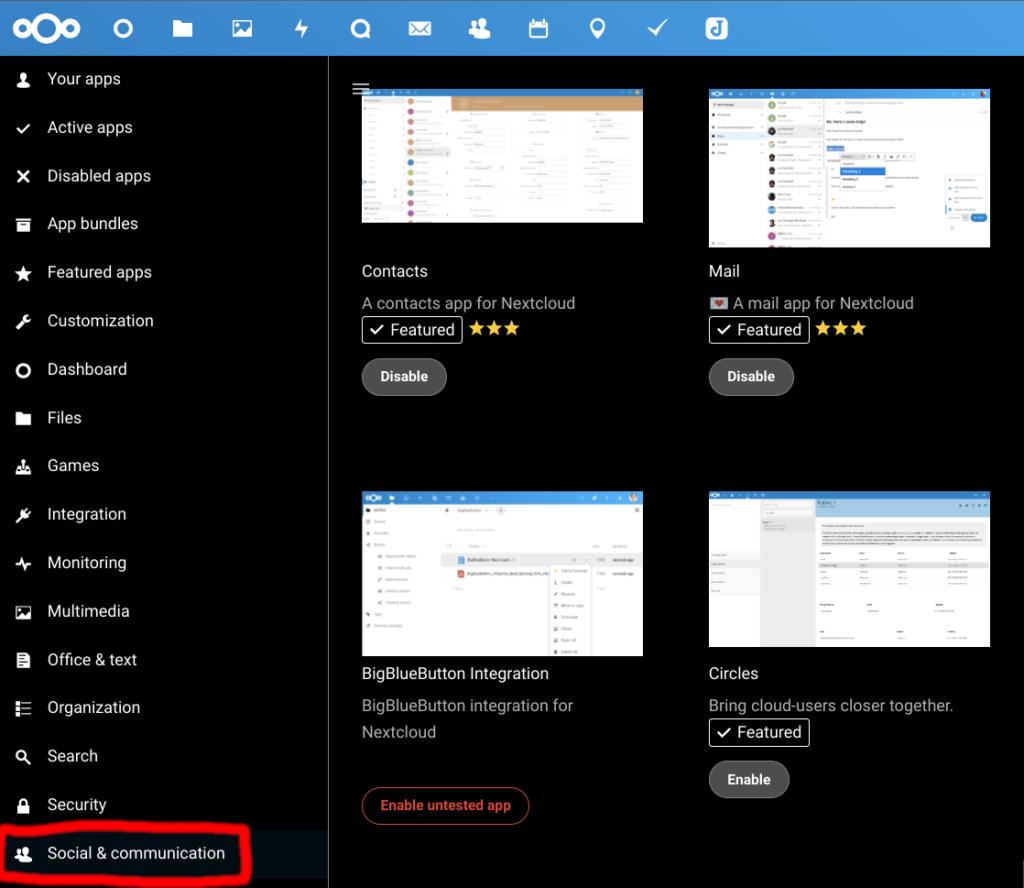 After installation finishes Mail icon was added.
Configuration of Mail clients
Gmail
You can find configuration of Gmail from here.
Check Gmail through other email platforms - Gmail Help
SetupIMAPandchangeyourSMTPsettingstoreadGmailmessagesinothermailclients,likeMicrosoftOutlookandAppleMail.WhenyouuseIMAP,youcanreadyourGmailmessagesonmultipledev...


First you need to application's password.
– Your Google login password will be rejected.


Click App passwords in your Google Account's Security.



GENERATE with your application name input.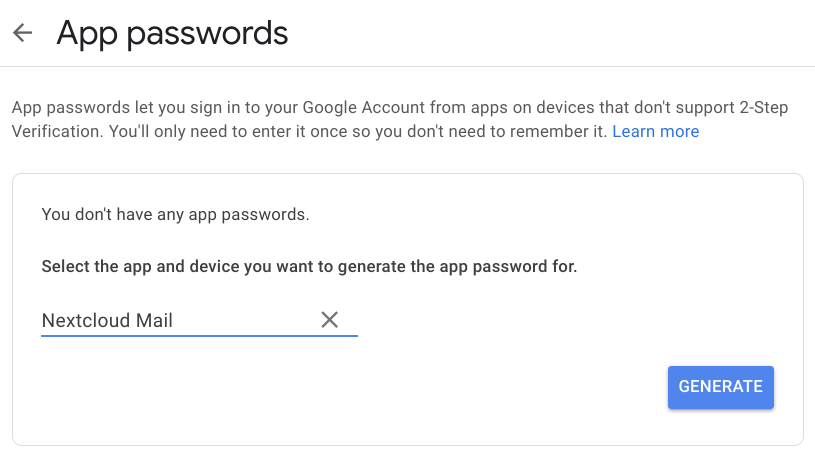 Password is generated.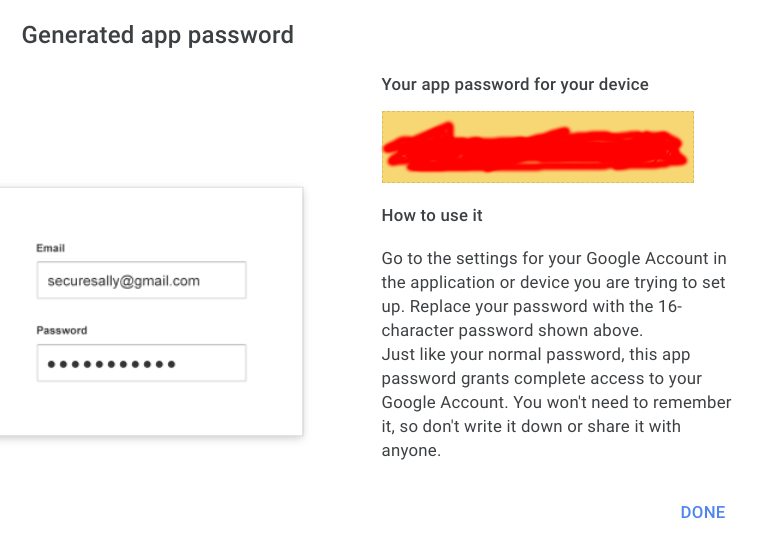 You can confirm your password was successfully created in App passwords view.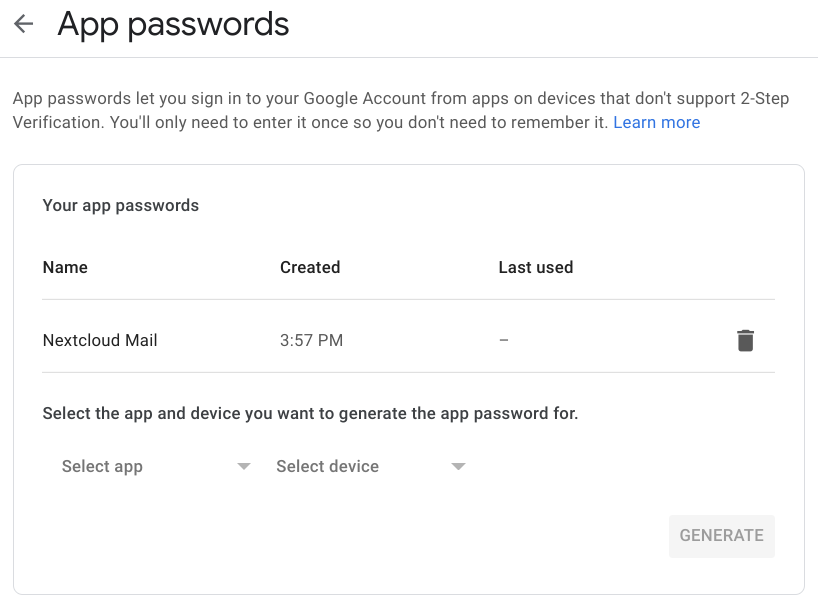 Please configure your Nextcloud Mail with this generated password.
Outlook
Outlook also needs application specific password.
Furthermore you need to activate two factor authentication.
Activating two factor authentication
Go to Security on your Outlook's account.



Go to Advanced security options.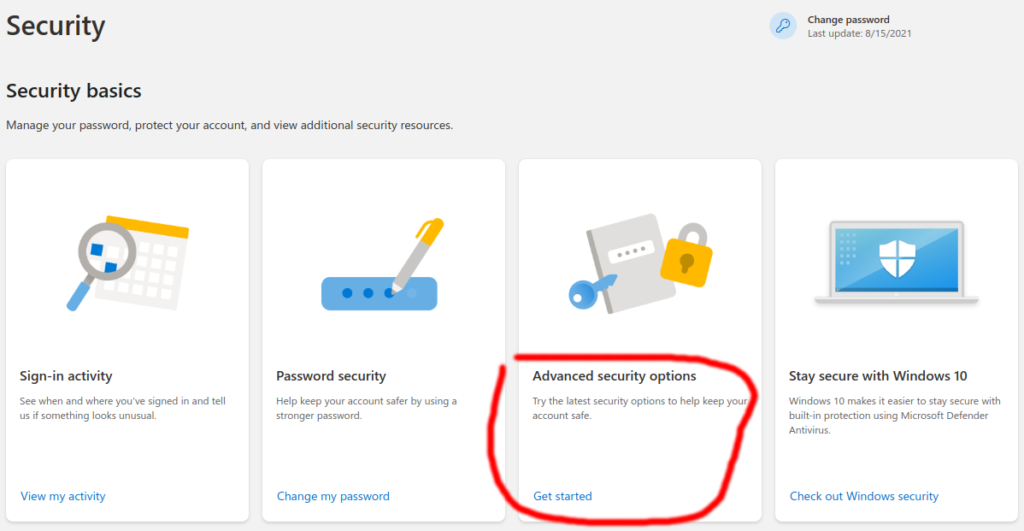 Turn on Two-step verification.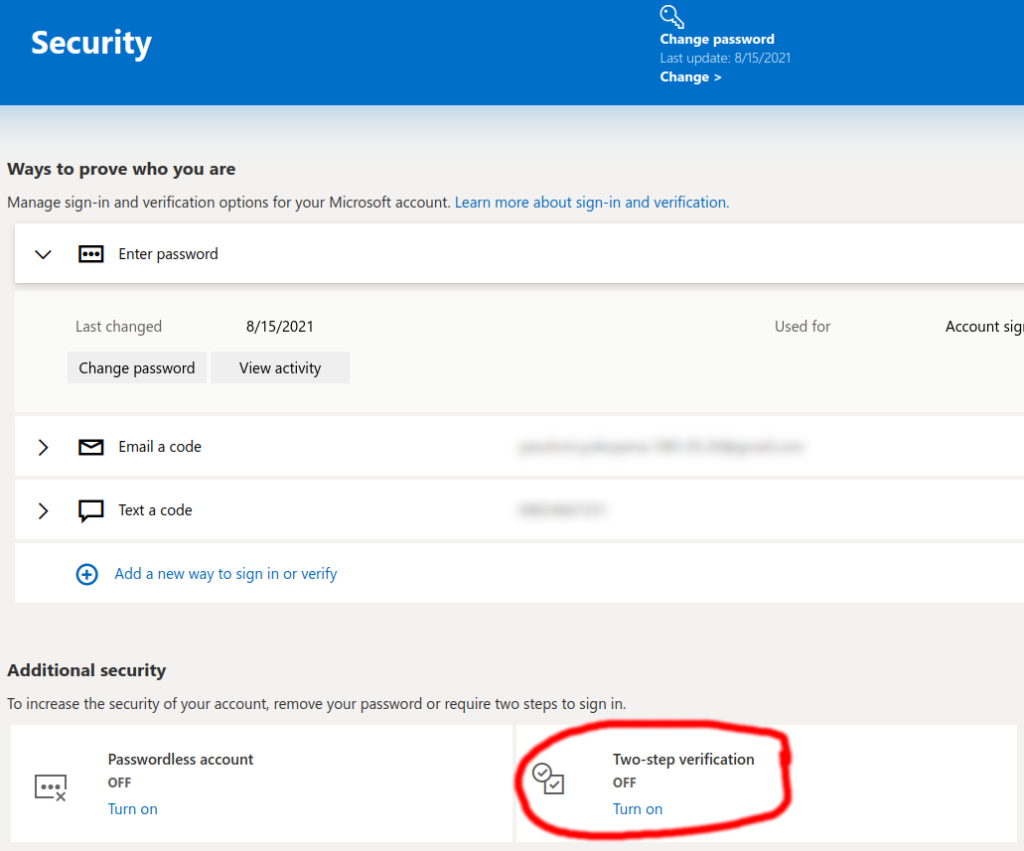 Then you need to setup your favorite way to use two factor authentication like Google Authentication App or other application.
Create application specific password
You can see App passwords after configuring two factor authentication.
Click Create a new app password.


You will see password.
Please copy it.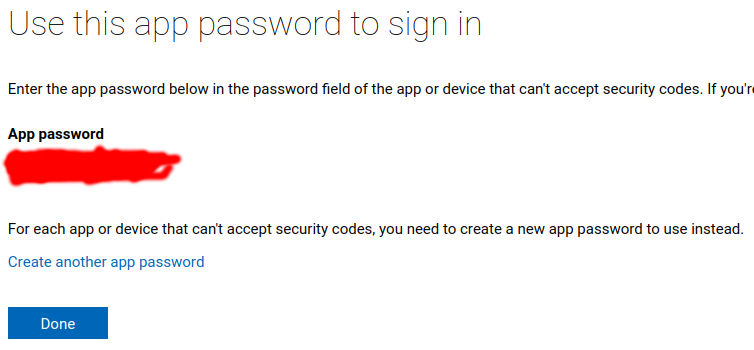 Here is configuration to be input Nextcloud Mail.
POP, IMAP, and SMTP settings for Outlook.com - Microsoft Support
LearnmoreaboutthePOP,IMAP,andSMTPsettingsforOutlook.com.
After setup
Please be patient to wait.
Nextcloud seems to be very busy.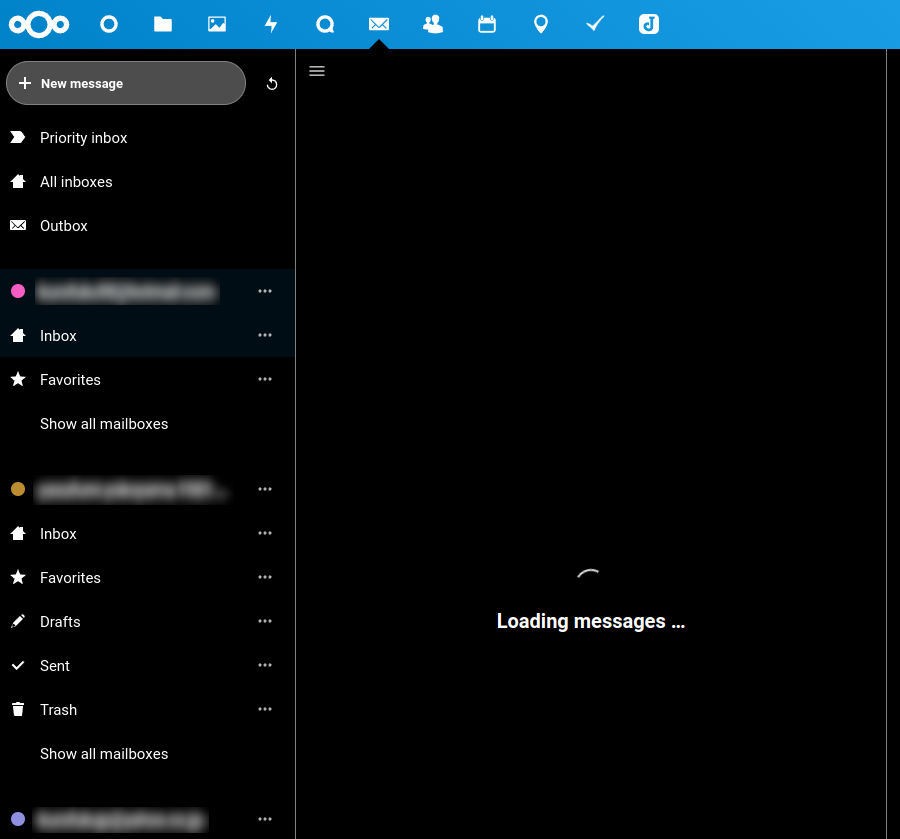 After about 30 minutes I could see in my case.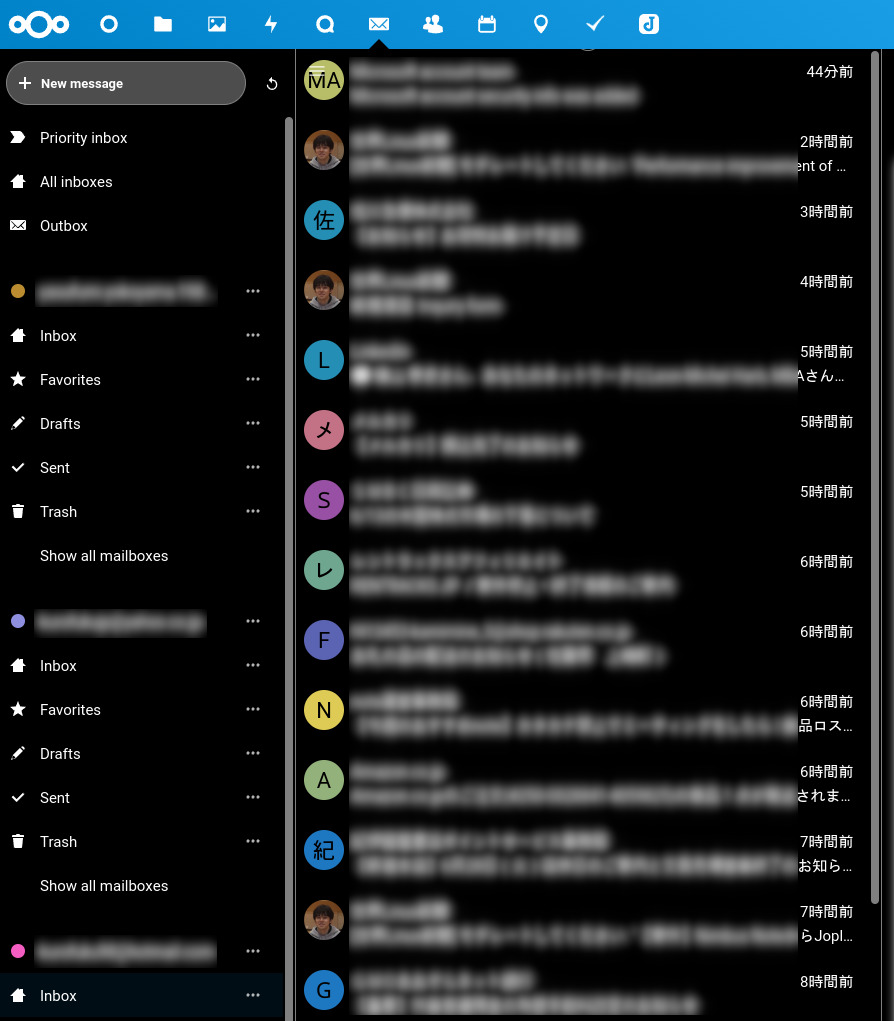 In my case some images aren't shown like this.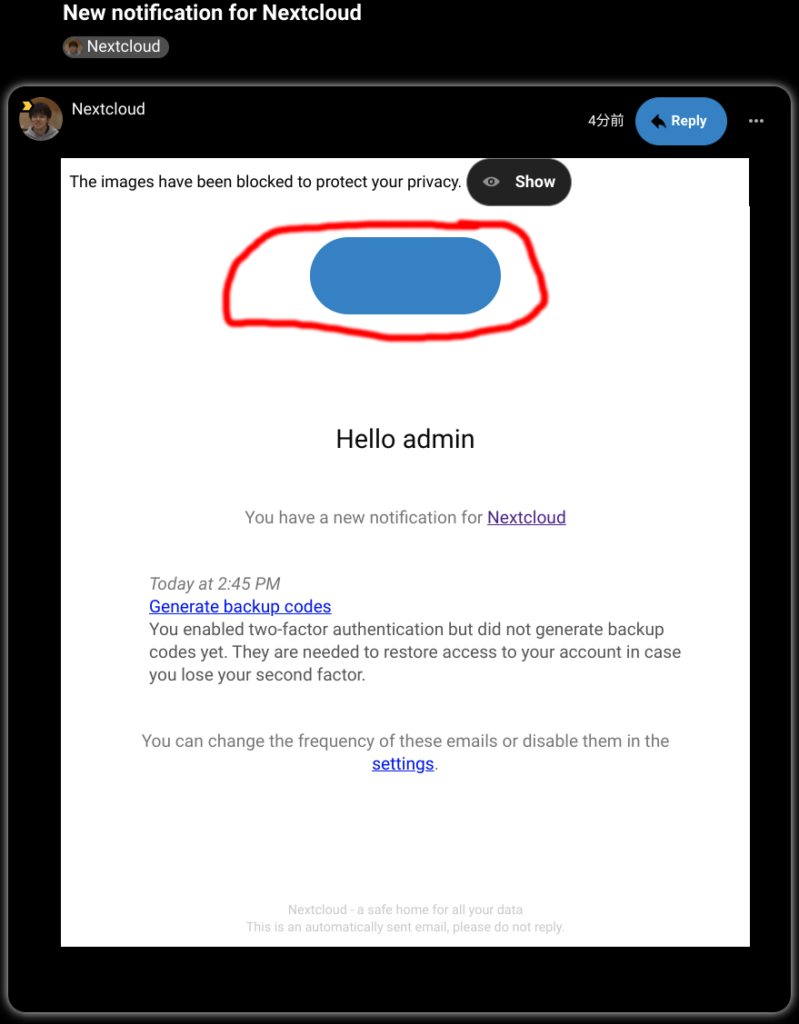 This should be Nextcloud logo.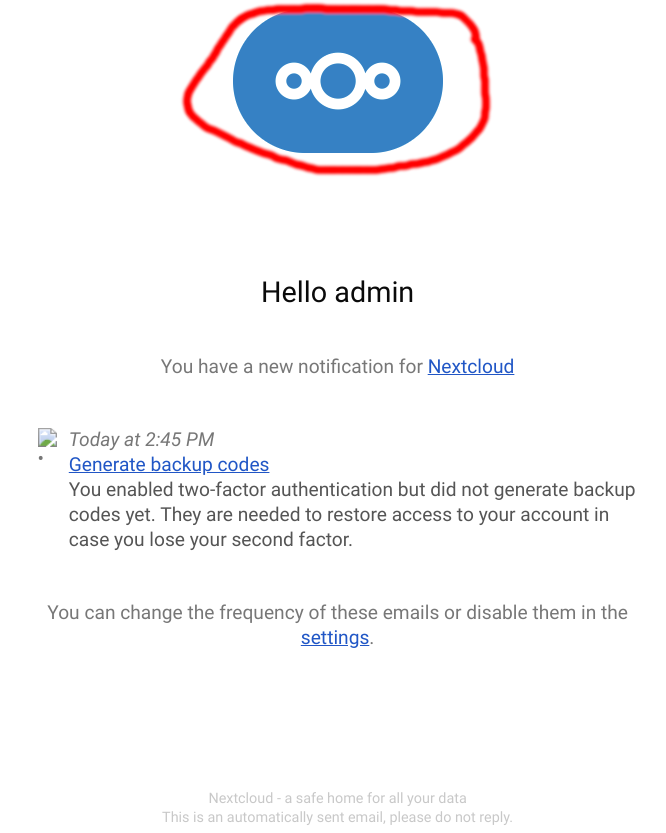 This is because dnsmasq in my home Wi-Fi doesn't support SOA record.
This is source code which refers SOA.
– lib/private/Http/Client/DnsPinMiddleware.php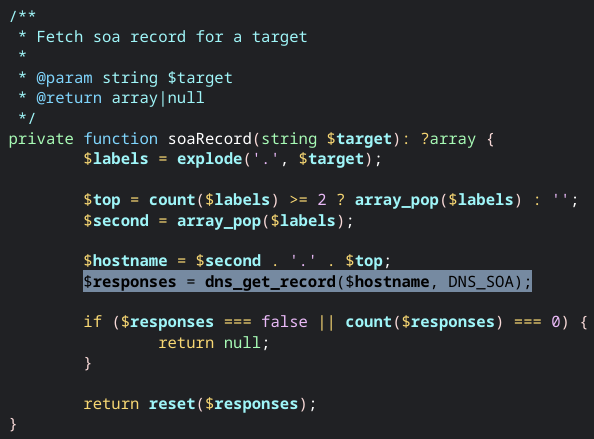 I added some lines to support SOA in /etc/dnsmasq.conf.
Please adjust each line value to your environment.
auth-server=yasufumi-yokoyama.gq,eth0
auth-zone=yasufumi-yokoyama.gq,192.168.1.0/24
auth-soa=202008168030,www.yasufumi-yokoyama.gq,1200,120,604800


I used this command line to verify SOA record.
dig yasufumi-yokoyama.gq SOA


And I found 1 exception throw at this line.
– /lib/private/Http/Client/DnsPinMiddleware.php


This exception can be avoided by changing allow_local_remote_servers as true.
– Thanks guys in here!



After that Nextcloud Mail should be working well!
Conclusion
How was it?
This can be good solution if you use multiple mail accounts like me…?