Reading Time:
3
minutes


My PC desk was broken.
The plate to locate keyboard was dropped.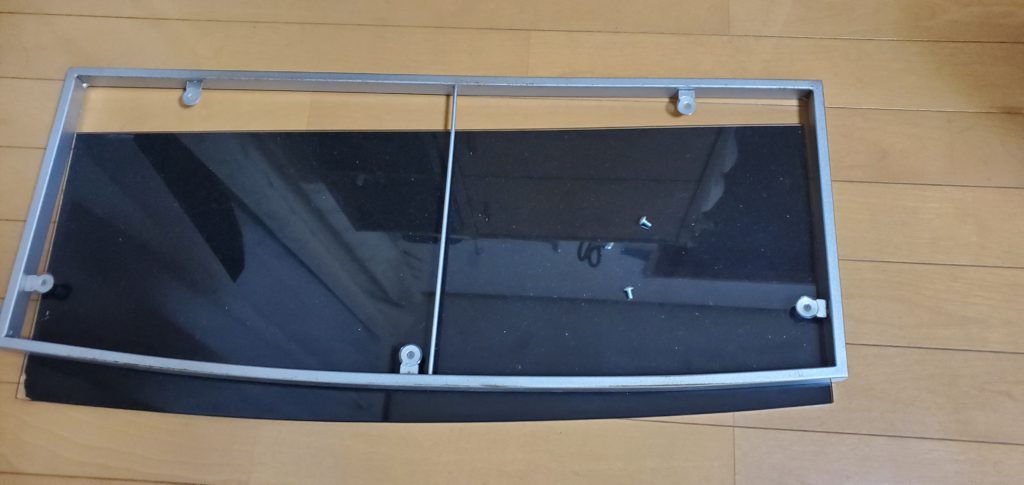 Without this plate,
I cannot assure the distance from me to monitor.
 - About 20cm shorter.


This is what.
Distance is shorter so my eyes will be pain…


Firstly I thought to buy new PC desk, but changed my mind to by monitor arm.
I can use existing desk.
Monitor can be float and hence locate near wall.
Free space of desk will be wider.


I am beginner of monitor arm, so I bought this.
– SHOPPINGALL Fully Adjustable Dual Gas Spring 2 in 1
- There are 2 arms.
- one is for my 32 inches monitor, another is for my laptop.
- There are 2 clamps which will help stability.


I also bought plate to help stable.
– Link


After a few days arm and plate arrived.
This is not so heavy so I can easily bring to 2nd floor of my house.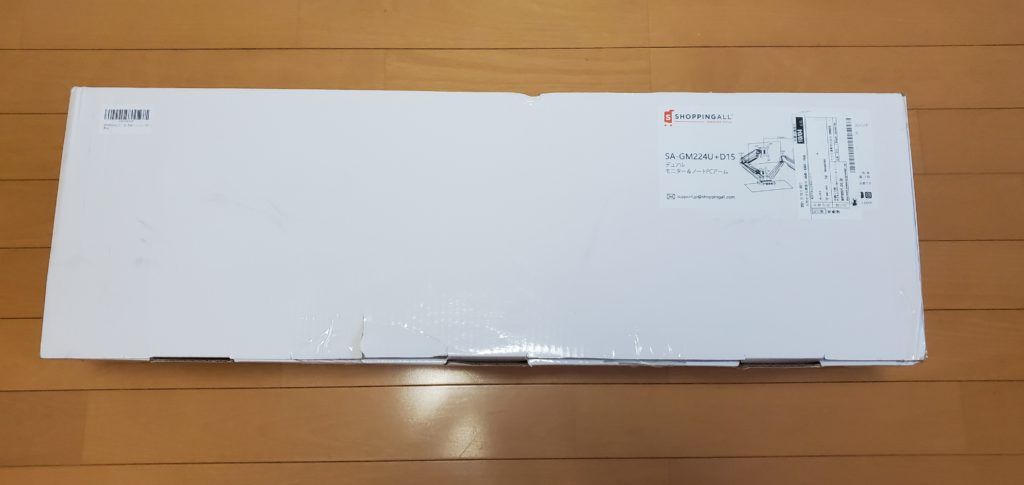 I can see Japanese' manual which is very easy to understand.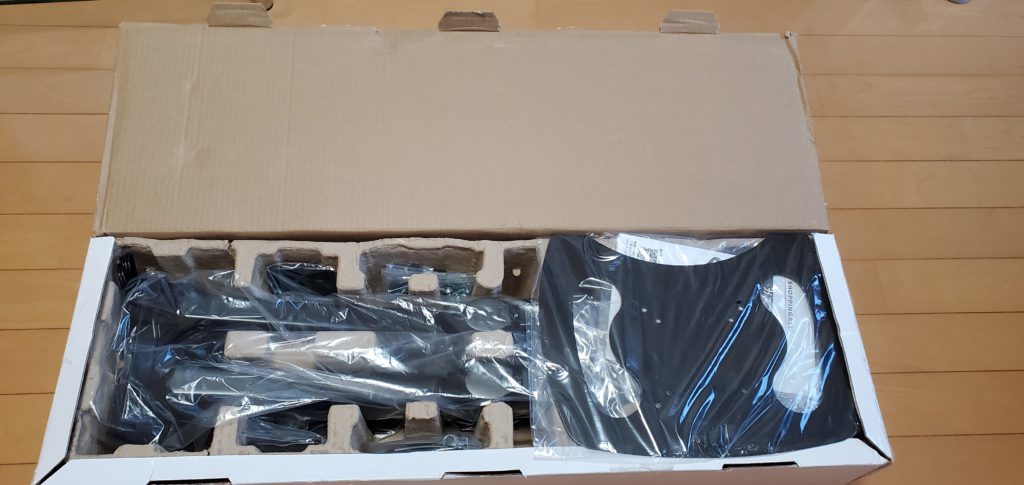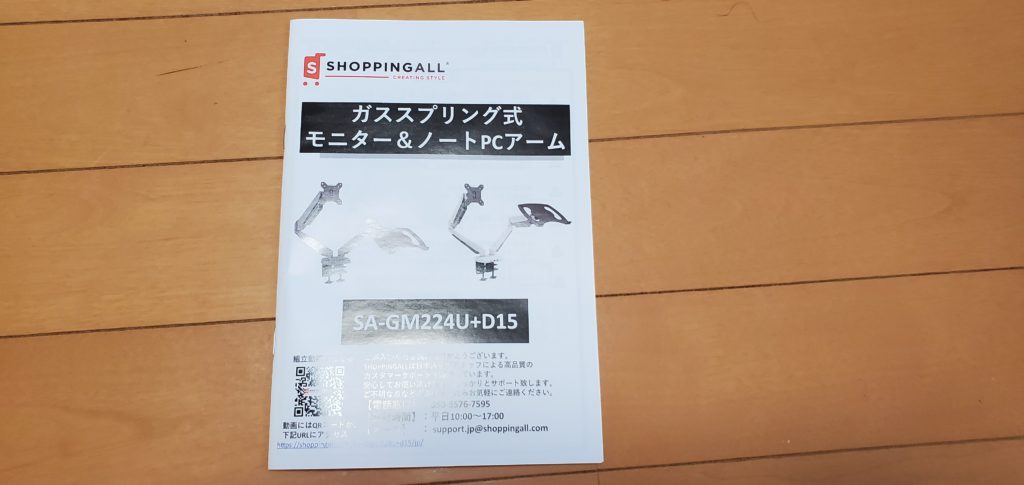 As you can find in above manual, each step is categorized by A, B, C, …
And parts to be used for corresponding steps are the same group like below.
It's very kind, I like this!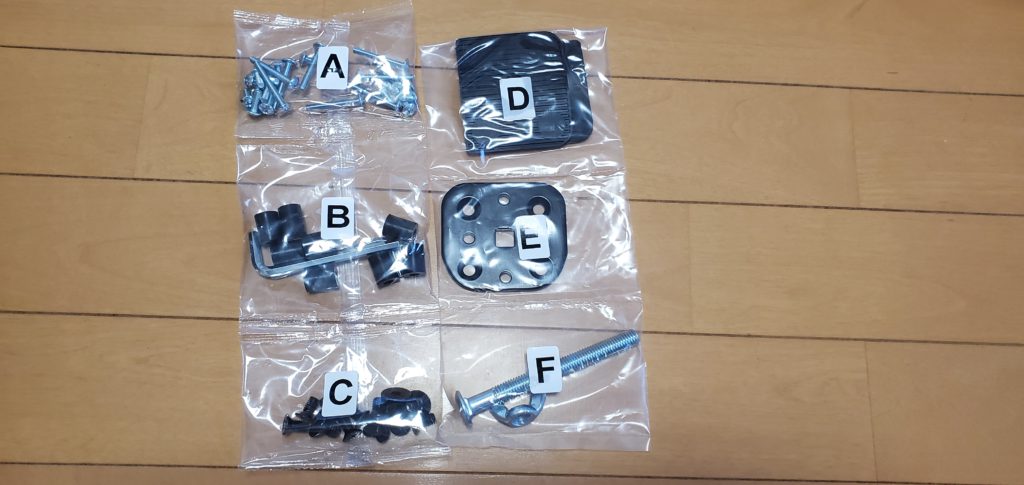 This is plate.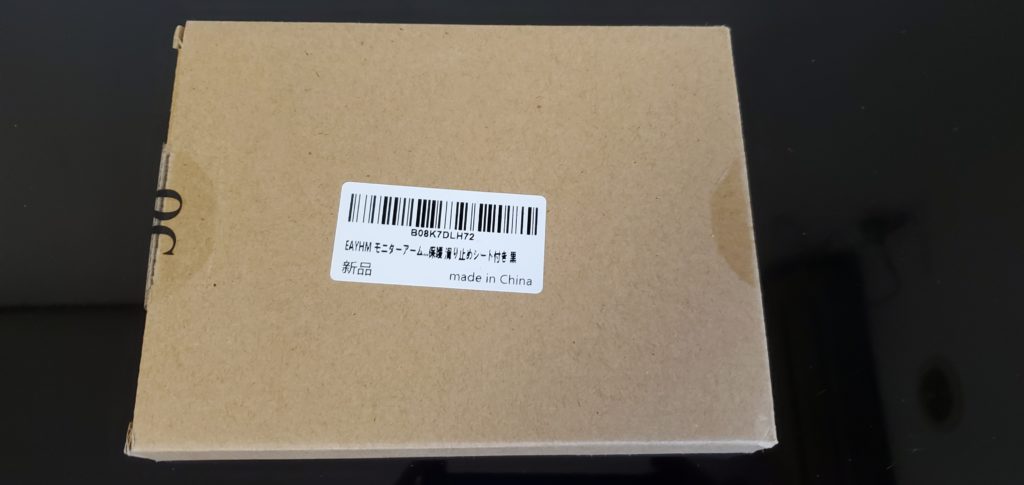 Plate is in vinyl.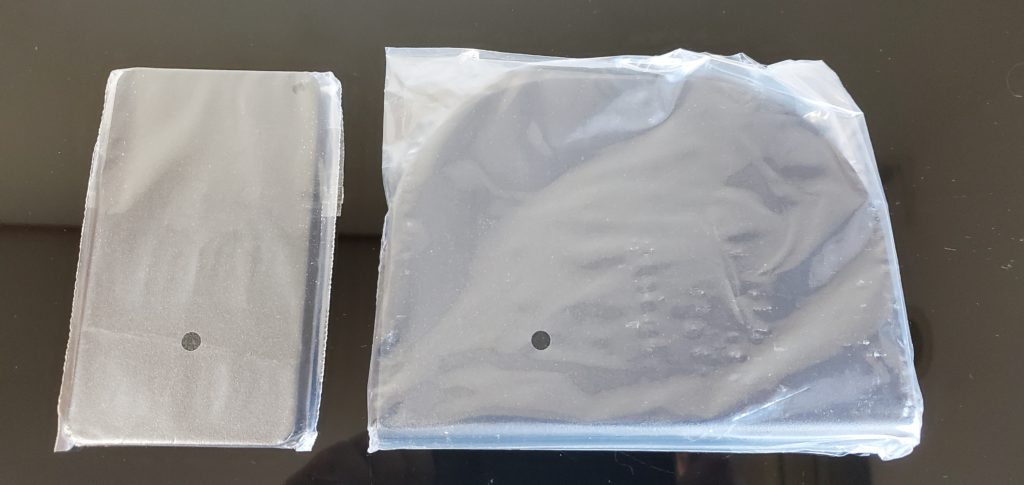 Constructing took about 1 hour.
I could finish without any trouble.
You need to ask someone's help when you fasten arm to desk because fastening clamp with arm fixed is difficult.
And tightening screw to fixate arm is really hard (phisically).


This is after setting up arm.
Free space of desk is wider than before!
I can assure distance to monitor, it's cool!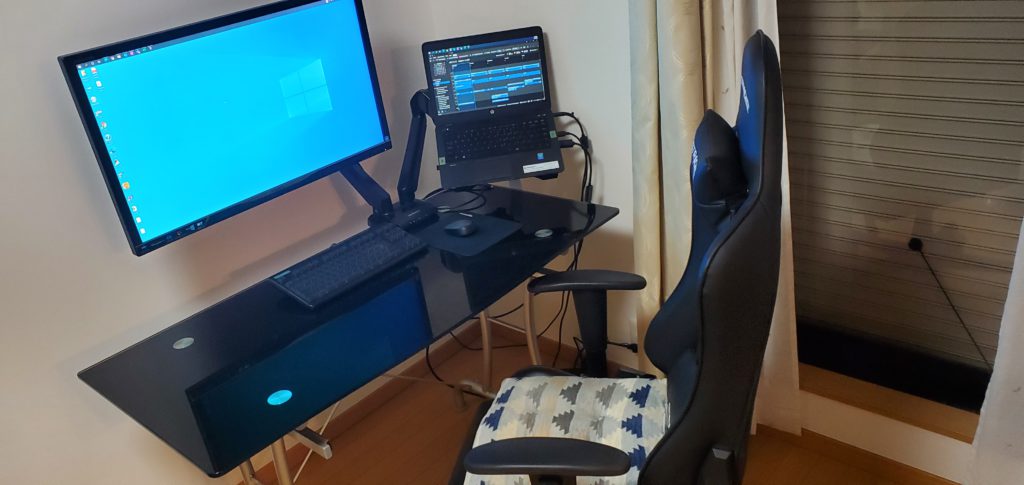 Conclusion
How was it?
It makes you work efficiently!